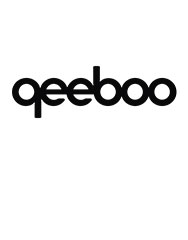 Qeeboo | Next Generation brand of furniture and accessories designed and launched in 2016 by Stefano Giovannoni.
Back to the origins of design: here is Qeeboo's philosophy, a brand made of objects for daily use, expressly not bourgeois but suitable for all. Once created, they are entrusted to our interpretation in order to acquire a new life.
Qeeboo resumes and reinterprets in a fantastic way the icons of our imagination, even literary, and gives them an expected original 'patina' full of emotion and imagination,
introducing a collection of beautiful ironic and surprising objects. A family of products, created in collaboration with the most eclectic international designers: from Andrea Branzi to Front, from Richard Hutten to Studio Job, from Marcel Wanders to Nika Zupnc. The original objects in the panorama of national and international design, it is not just a showcase, but a charming place that, only a designer as Stefano Giovannoni, could design and realize.