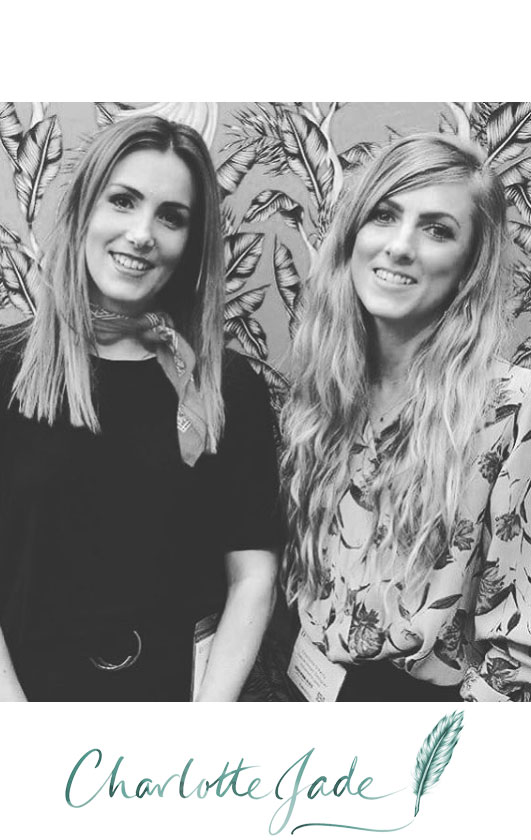 Charlotte Jade
is the home of unique print designs and beautiful patterns. A family-run business, Charlotte Jade was created by ourselves, Charlotte and Kate O'Reilly, a sister partnership based on a combined passion for design and the worlds of interiors and fashions.
At Charlotte Jade, we believe in capturing the natural beauty of the outside world and bringing it into our interiors. In a world overrun by technology, we seem to have lost our innate connection to nature, a connection with unparalleled importance to our wellbeing. Our ethos of transferring the natural world inside, relates to the increasingly popular idea of Biophillic Design, the concept of incorporating elements of the natural world into our internal environments. This has been proven to reduces stress, aid our mental wellbeing and improve productivity within the work place.
Our hand drawn designs are available on wallpaper, textiles, upholstery fabrics, cushions, ceramic tiles and flooring. We are dedicated to and passionate about British manufacturing so all of our products are printed and made here in the UK.